Why use a website monitoring tool?
The unavailability of a website such as a server failure or an HTTP error can have serious consequences for a company. Even if no company chooses to be vulnerable, it is essential to protect yourself against these risks with a website monitoring tool. Discover in this article all the advantages of being alerted in case of website unaivalabilities thanks to a monitoring tool.
In a society where we spend an average of 3 hours 40 minutes per day on the Internet, we have become used to surfing on websites that are available, efficient and reliable. As a result, a site that is unavailable, too slow, or a transaction that is malfunctioning, are factors that scare users away. Making your website available and accessible using a monitoring tool is therefore a necessity.
Real-time monitoring of your website or web application will save you a lot of inconvenience!
(Source Frenchweb)
---
What is a website monitoring tool?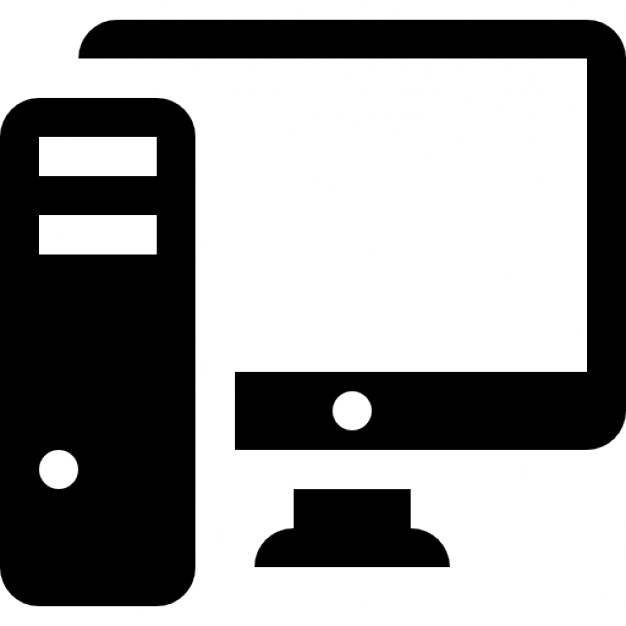 A website monitoring tool is therefore a tool that consists of monitoring the availability of a website or a web application.
For which reasons can a website be unavailable?
Several factors can lead an unattended website to become unavailable.
Here are some reasons, not exhaustive:
Network problem in the infrastructure
Restarting the hosting server
Hosting server overloaded
Web server error
Application problem
Incorrectly configured redirection
Road problem to access the server
Server too long to respond
Hacked server (defacement, content deletion, stream hijacking or DDoS attack)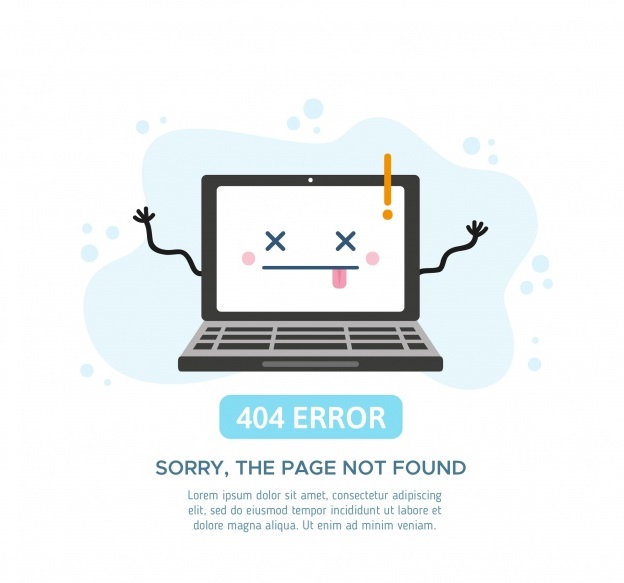 In order to monitor its site, the website monitoring tool is essential and ensures continuous verification to detect abnormal behavior.
Monitor a website, what does it mean?
With a website monitoring tool, it is possible to evaluate if your website is well available and accessible (verification of response time, loading time, HTTP error, server failure, etc …).
Indeed, monitoring if your website is accessible is essential because an unavailable site could have negative consequences for your company.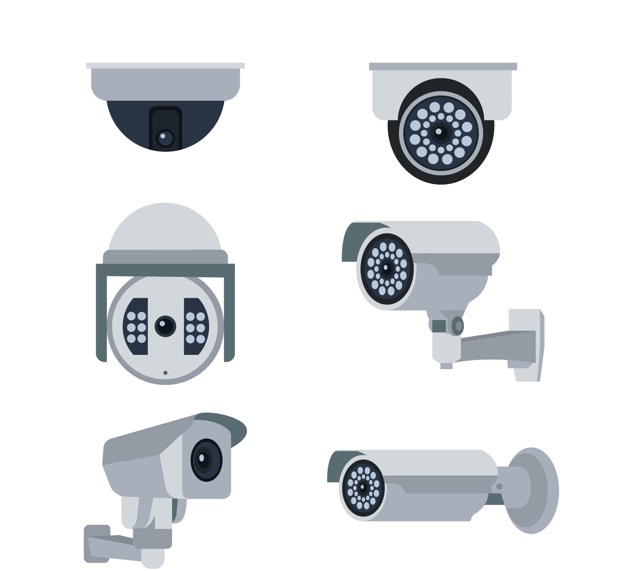 Here are 6 good reasons not to miss a site monitoring tool:
Image damage: an unavailable website devalues ​​the image of a company.
Loss of trust: a "down" web application will give your Internet users the feeling of mistrust and insecurity.(May provoke error window)

Altered traffic: a too long loading time will prevent the traffic from proceeding normally. Internet users are impatient on the web. Avoid them running away!
Fall of SEO: it will necessarily be getting low if your website is uncrowded and unavailable.

Increase in bounce rate and decrease conversions: the goal is to encourage users to make a purchase. A failure of your server can therefore slow down all kinds of conversions.
Decrease in turnover: all the factors above can only impact negatively the turnover.

Testing the availability of its website is a competitive advantage towards competitors getting stronger every day. So, doing web monitoring helps to fight against the decline in traffic and the associated loss of revenue. Opt for the web monitoring tool which is essential to your company.
Who is a Website Monitoring Tool for and how does it work?
This tool is for any organization that has a website or web application, regardless of its size. The bottom line is that thanks to this solution, you know that your website is well and truly accessible by your users, and therefore by your customers.

Network monitoring can be relevant for various business sectors such as health, tourism, banking, transportation, communication, etc. Indeed, no company chooses to be vulnerable, but it has the choice to take things in hand to avoid a decline in its traffic.
Let us take for example a company specialized in commerce. This company X has websites available all over Europe. Let's say one of its merchant sites has a server crash due to a network problem. A lambda user wishing to buy his product will automatically move towards the competition by seeing that the site is out of service.
This misadventure can in a few seconds reduce its traffic, as well as its turnover in a consistent way because this Internet user will surely never come back to this company due to his "bad experience" on a site that seems to be out of order.
By supervising your web sites and testing them regularly with web monitoring tools and follow up, the risks will be reduced, and you will put all the chances on your side to give Internet users their surfing experience pleasant.
HTTPCS Monitoring, the Essential Web Monitoring Tool
Thanks to the HTTPCS Monitoring tool, check the availability of your website or application in real time using a robot that tests your site every 60 seconds.
The goal is to acquire an optimal reactivity in case of anomaly.
More accurate than a standard ping tool, this tool tests both your servers and your applications, in order to have a better web performance.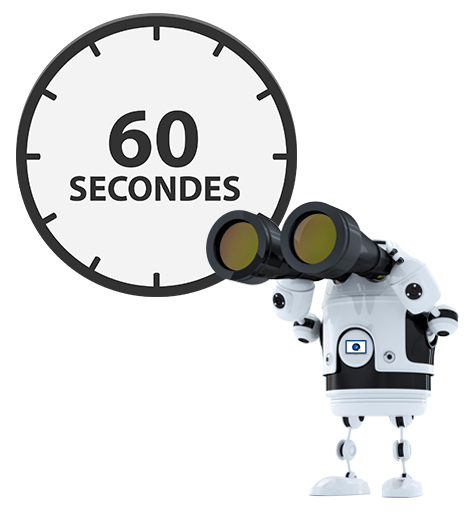 With HTTPCS Monitoring, monitor and check web availability at all times!
HTTPCS offers a SaaS solution without commitment and without installation to take control of the supervision of your websites.
Thus, preserve your brand image by measuring the impact of any application modification on your response time, latency and availability.
Have an innovative system for intelligent analysis of response times and visibility of the real availability of your websites and web applications, on the same intuitive and ergonomic interface.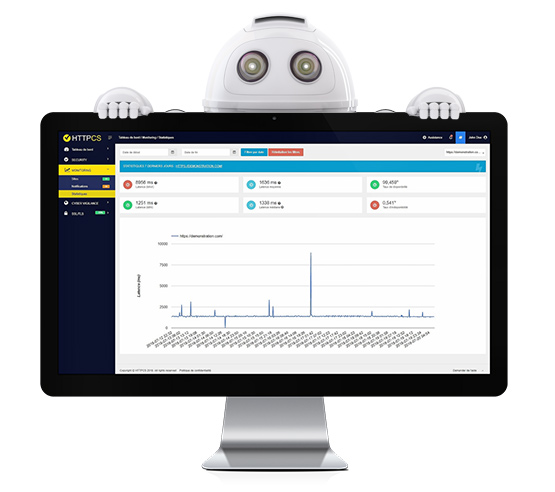 Be alerted in real time 24/7 by e-mail or SMS if your website is unavailable (buffer overflow, web server crash) in order to allow you to intervene quickly. With these instant alerts, you reduce your response time during an incident or breakdown of your website.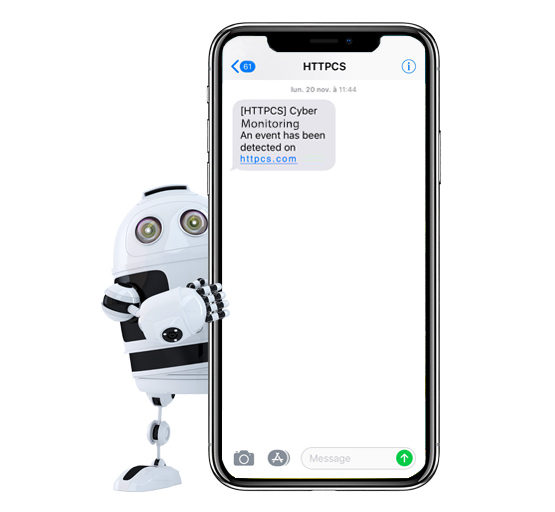 In addition, each monitoring is checked by more than 50 data centers around the world. The goal is to guarantee the reliability of the data which is sent back: stop to false alerts!
Anticipate downs with our intelligent robot. It alerts you in real time in case of change of behavior, to protect you from possible risks of breakdowns.
Thanks to the identification of a "proof" on your site, you will be alerted in case of non-accessibility of your website or web application even when your server responds positively, unlike standard ping solutions that analyze only the availability of your site. This proof allows to go further by monitoring the accessibility of your website and avoiding any breakdowns of it.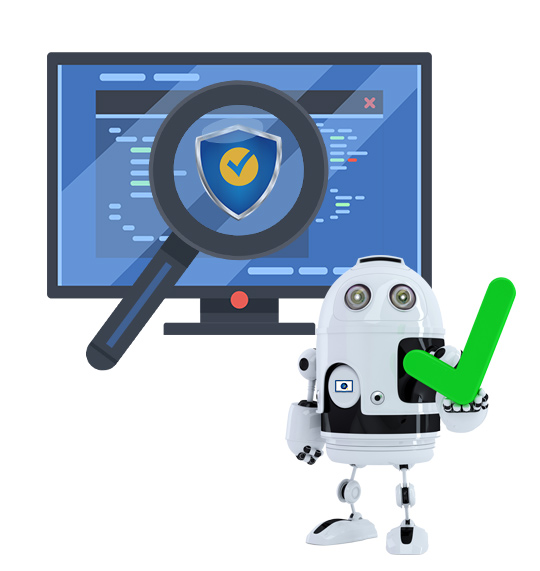 Position yourself in relation to your competitors: say stop to downs and improve your web performance as well as your brand image.
Discover Monitoring by HTTPCS,
the tool that monitors availability and checks the accessibility of your website every minute.
TRY HTTPCS MONITORING FOR FREE
Free trial 14 days without commitment or credit card imprint.